Online Tarot Reading › Card Devil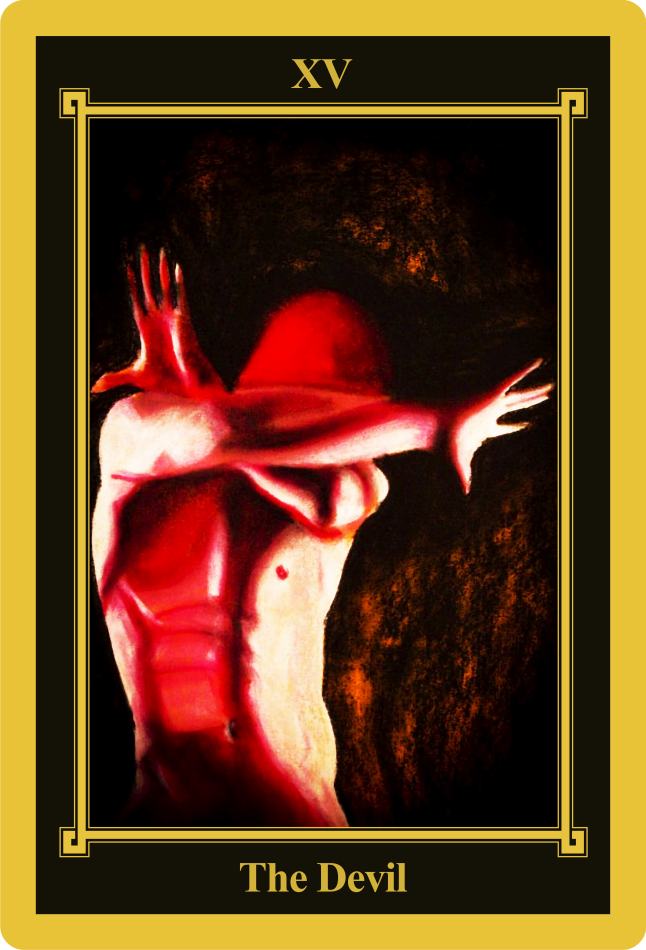 Devil
Interpretation of the card
Temptation
Tarot card "The Devil" is the card of temptation and at the same time a determination to see things as they truly are and the ability to not give in to the opinions of others. It is connected to an unusual attraction and sensuality. It hides a big potential of personal energy which makes possible untiring work as well as a proper enjoyment. In interpretation it can also mean humour and sexuality.
Don't get caught red-handed
If you have a good sense of humour, you should be able to also laugh at yourself. You know how to work hard and you are able to keep your feet on the ground. But the card "The devil" can also lead you away from your path where you lose the ground below your feet. The temptation is alluring, so why not try it? Why wouldn't you experience something new. But you cannot be caught red-handed. Would that be still humorous for you or at least acceptable? The devil is simply a tempter. Be careful not to have someone or something take your eye off.
Warning! The card "The Devil" can also bring illness. very risky or even evil temptations can only bring catastrophe, confusion and unhappiness.
Inspiration for the interpretation
All rights are reserved. No part of this website may be reproduced, stored in a retrieval system or transmitted in any form or by any means, electronic, mechanical, photocopying, recording or otherwise, without prior permission. Free Online Tarot Reading made by Jiří Berta, czech version Výklad karet, Sitemap, 2023 &copy LB