Tarot Reading
This tarot reading is not about predicting the future but rather about knowing oneself, searching for our true self in moments when we feel that everything is against us and nothing at all seems to be going well or when one feels that he or she cannot deal with problems by themselves anymore.
If the card interpretation is new to you, read a short tutorial that explains what you can expect from a tarot reading, how to interpret cards correctly, and finally what tarot reading cannot guarantee.
"So, don't you want to talk again?" said my inner voice. "What did you come up with for me this time?" I replied, expecting some trickery. And it came. ... more.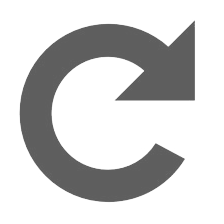 Stories
These tarot reading are special due to the fact that they are accompanied by real-life stories. Interesting and somehow special events that I have experienced, are possible to be found for all 22 cards of Major Arcana. More stories will be added in the future.
Zodiac Signs 
Tarot readings are based on individual zodiac signs, which are deeply connected with tarot cards as such. The reason behind this is that the signs are representative of our characters, which are given to us, and influence our ways of dealing with life situations.
How To Ask The Right Way
When doing the reading, do not ask questions to which you expect a simple yes or no answer. The cards will give you a piece of advice or suggest the right way to solve an issue only when you ask in a general manner, for example: 'How should I search for true love?' or 'What is the reason behind my low self-esteem?'. Tarot reading can enlighten both positive and negative aspects of the situation you are in but their mission is not to make decisions instead of you. Keep in mind that the captain is the one steering the ship and that captain in your life is you.
It is necessary to gain some experience and be creative in order to interpret the cards online. This is why it is possible to try and read any given number of cards for free in order for you to gain a deeper insight into darker parts of your life. However, we recommend that you pace yourself for only 1 tarot reading a day as it is better for your continuous improvement in it.
All rights are reserved. No part of this website may be reproduced, stored in a retrieval system or transmitted in any form or by any means, electronic, mechanical, photocopying, recording or otherwise, without prior permission. Free Online Tarot Reading made by Jiří Berta, czech version Výklad karet, Sitemap, 2022 &copy LB