Jiří Berta
The reason why I have decided to do something this demanding?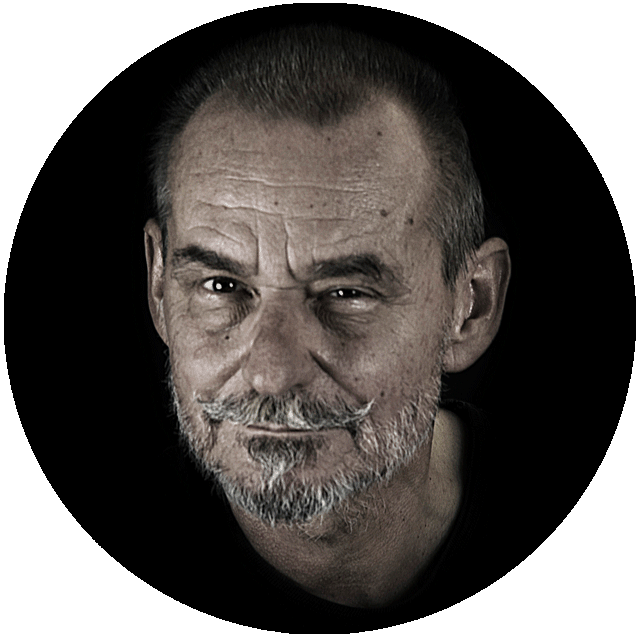 I am a painter and a graphic designer and, now that I am getting older, I have been quite successful in writing as well. It is interesting that I was trying to write some things when I was a child but I always stopped after a couple of sentences and am able to do it only now, which only proves the saying 'all in good time'.
I am a typical Scorpio - connected with 'Death' tarot card- and ups and downs are part of my nature. I feel discontent when I do not experience them - a state that I call 'depression due to content'. I have experienced everything from unsuccessful suicide attempts, recovery from alcohol addiction at the age of 19, two marriages and a heart-attack to leading major companies, painting, photography, success in sports and a strong love towards my children, grandchildren and towards people in general.
Go ahead and try to write your own story. There is a chance that the process of writing down your problems in life will help you to clearly formulate them and start their successful resolution. Also, you might be able to help someone else who is going to read your story and find inspiration and a lesson in what you have been through. If you do, please send us your stories and we will publish them.
Contact
Mgr. Jiří Berta
e-mail:
(does not serve for free card interpretations or other personal services)
All rights are reserved. No part of this website may be reproduced, stored in a retrieval system or transmitted in any form or by any means, electronic, mechanical, photocopying, recording or otherwise, without prior permission. Free Online Tarot Reading made by Jiří Berta, czech version Výklad karet, Sitemap, 2023 &copy LB