Online Tarot Reading › Card Chariot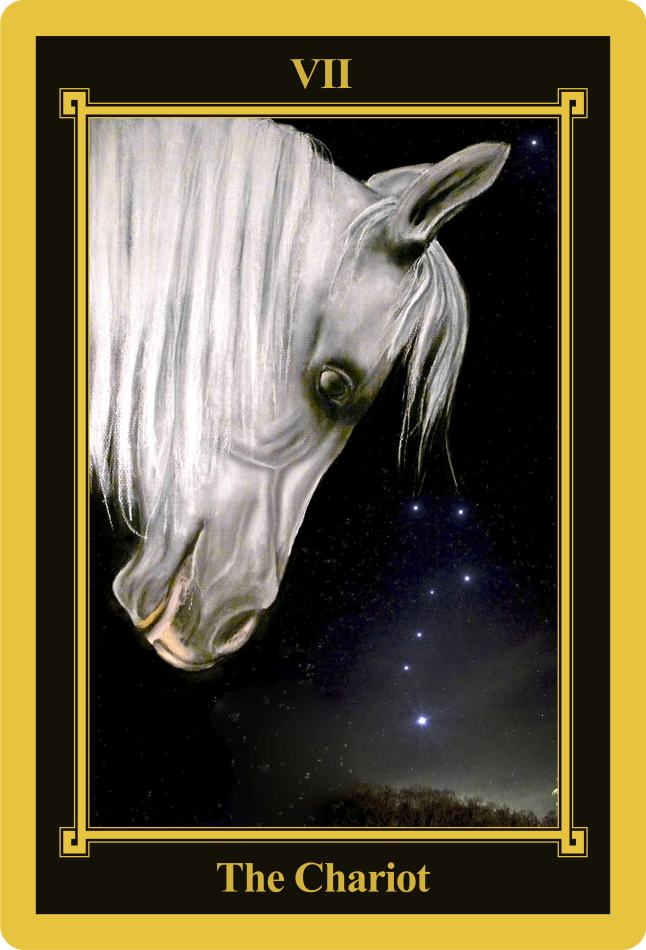 Chariot
Interpretation of the card
Journey And Movement
The Chariot is a card of some sort of journey or a shift. It signifies an ability to put your thoughts forward, progress in projects or a shift in things. Away with boredom, old habits and routine lifestyle! It gives power for a dynamic and courageous move forward, despite conflicts, which follow.
Effort Can Be Exhausting
You have the courage to move forward, make that journey and put all your energy and strength into it. "The chariot" signifies a triumph that you can reach if you overcome all obstacles. You are ready and will not give up that easily. Things are already moving so you can start multiple project simultaneously or realize changes connected with your career or make the journey you have been planning for some time happen.
Be careful! despite all your effort, you might experience exhaustion or failure so be careful about inadequate reactions and mistakes. Failure and bad luck is part of life. If you can accept the lesson it is trying to teach you, it might provide strength.
Inspiration for the interpretation
All rights are reserved. No part of this website may be reproduced, stored in a retrieval system or transmitted in any form or by any means, electronic, mechanical, photocopying, recording or otherwise, without prior permission. Free Online Tarot Reading made by Jiří Berta, czech version Výklad karet, Sitemap, 2023 &copy LB