Online Tarot Reading › Card Wheel of fortune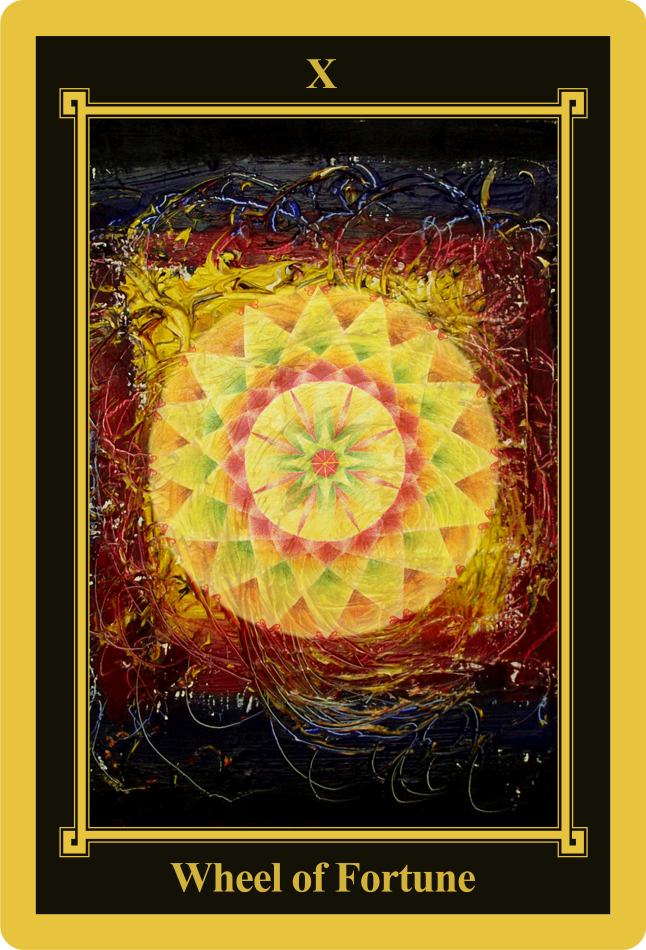 Wheel of fortune
Interpretation of the card
The fate is on your side
Tarot card "Wheel of Fortune" is a fate card. It shows circumstances which cannot be influenced and unexpected turns of events, but it is always a forward movement. Its interpretation speaks of the determination to change life for the better, unusual opportunities in the field of finance or creativity, the desire for selfrealization or the ability to create wealth on all levels of consciousness.
Who wants be lucky has to play fair
Tarot card "Wheel of fortune" talks about the luck that can meet you when you are at your wit's end or it can help you change something. But fate is on our side only when we behave sincerely. The card "Wheel of fortune" also says that you can go forward with confidence, because what is about to happen cannot be influenced by you. Maybe you have reached the decision to give your life a new direction and new unexpected opportunities await you. Be positive, because you are just lucky.
Warning! The card "Wheel of fortune" can also mean adversity. The wheel can start spinning in the opposite direction. If you stagnate, cling to old values or cheat, you cannot expect to be lucky. As they say, luck favours those who are prepared and nothing lasts forever.
Inspiration for the interpretation
All rights are reserved. No part of this website may be reproduced, stored in a retrieval system or transmitted in any form or by any means, electronic, mechanical, photocopying, recording or otherwise, without prior permission. Free Online Tarot Reading made by Jiří Berta, czech version Výklad karet, Sitemap, 2023 &copy LB