Online Tarot Reading › Card Tower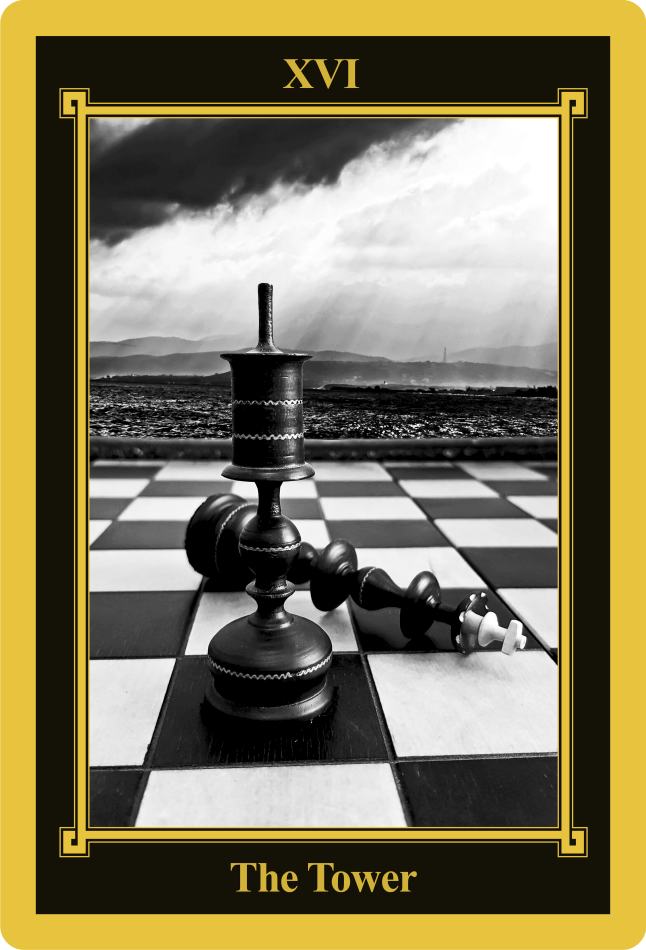 Tower
Interpretation of the card
Growth on shaky foundations
Tarot card "The Tower" is the card of growth on shaky foundations. Everything that was built can fall as a house of cards. It points to an end which is inevitable. Building a tower represents the possibility of sky-high growth, but also the possibility of a fall all the way to the bottom. In interpretation it can also mean the struggle of the inner self, where thanks to a highly developed analytical thinking new ideas and projects get constructed, based on theory, which at the first sight seem like very successful and capable of unlimited growth.
Disappointment in oneself is the worst
The higher you strive to go, the higher the risk. real life tells us that it is always quid pro quo. And even if we think we are going higher and higher, the possibility of a fall is big at every moment. And the endings are always the same. It needs to be done all over again, because it wasn't built well the first time around. It is the most painful when it comes to ending relationships which have fallen apart.
Warning! Most of the time, the end can still be prevented, if you have the strength to start again and differently. But it can also lead to a complete disappointment in oneself and everything, and then it's difficult to stand up again and to find the silver lining. That can then be a beginning of seeing things as they truly are.
Inspiration for the interpretation
All rights are reserved. No part of this website may be reproduced, stored in a retrieval system or transmitted in any form or by any means, electronic, mechanical, photocopying, recording or otherwise, without prior permission. Free Online Tarot Reading made by Jiří Berta, czech version Výklad karet, Sitemap, 2023 &copy LB