Online Tarot Reading › Card Sun › Own Experience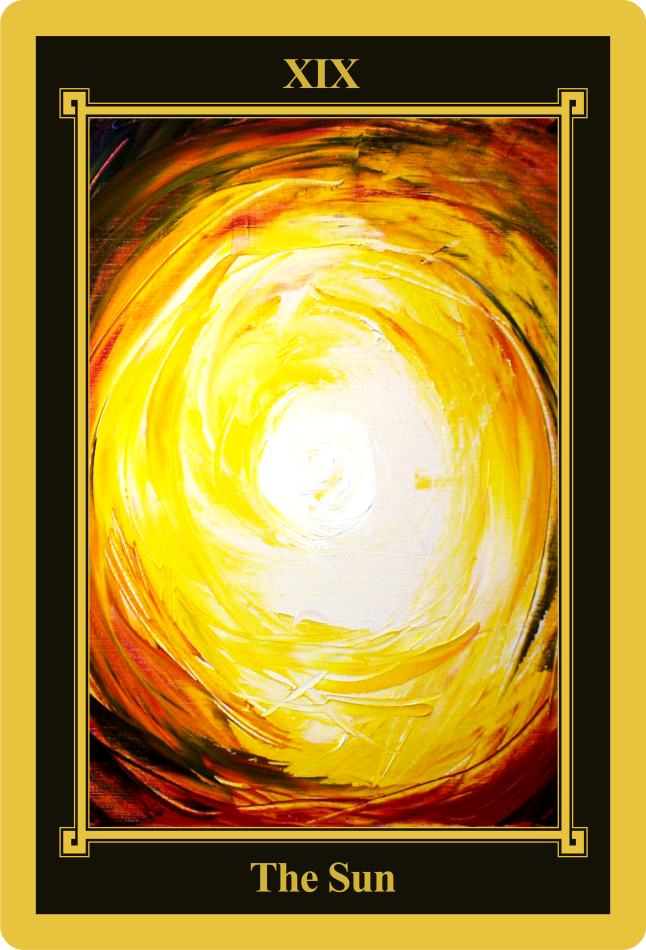 Inspiration for the interpretation of the card "Sun"
Own experience
For illustration of the card "Sun" I chose one of my own experiences.
Grandchildren
Kids are kids, they are a part of our life and at the same time part of the problems we go through. grandchildren are a gift we have to be ready for. And if we are in balance and made our peace with life, then grandchildren with their openness and nature unspoilt by real life are a true ray of sunshine.
I always remember professor Matějíček, a child psychologist, who during socialism often appeared in television and said with his beautiful smile and optimism:
"Children younger than six years must above all feel love and joy."
And I am very lucky that I have my two grandsons, eight and six years old, and also two grandaughters from my girlfriend, four and two years old. And most importantly in my sixties I am a happy man because I am, not because of what I have. Maybe I am again a child without inhibitions and prejudice. And maybe that's the reason why we get along so well. When we are playing, the "adults" are looking at us and don't understand. Especially me.
"You're like a small child, talking and talking utter nonsense!" blurts out my girlfriend when she sees how her grandaughters, takes an old corkscrew, that's the princess, hands me the bottle opener, that's the prince, and we create a long fairy tale. We don't need anything else. small props, but mostly communication and imagination.
And my boys, that's a completely different category. It's not about imagination, but about action. Back when they were little "tots" and had at home all different special toys, including remote controlled cars, which didn't exist when I was a child, I was happy I would have fun and play But oh-oh. It was time for the laundry basket as a train in which I sat them down and ran around the three-piece flat, including loud stops:
"Paris, step out please, doors closing."
And cars? To this day they haven't been used and when I come, there is suddenly a laundry basket in front of me and next to me the boys with a sparkle in their eyes: "grandad, we're gonna make a train!"
But one of them is already eight and the other one is six. "Boys, but I'm getting older and you're too heavy!"
"Grandad, so we'll take turns," replies the older. oh well, he is already eight, he's starting to act like an adult, he's getting shrewd. I'm sweating like a pig, but the boys are happy and I get some exercise. All in all a win for both sides and a great happiness.
All rights are reserved. No part of this website may be reproduced, stored in a retrieval system or transmitted in any form or by any means, electronic, mechanical, photocopying, recording or otherwise, without prior permission. Free Online Tarot Reading made by Jiří Berta, czech version Výklad karet, Sitemap, 2023 &copy LB