Online Tarot Reading › Card Lovers › Own Experience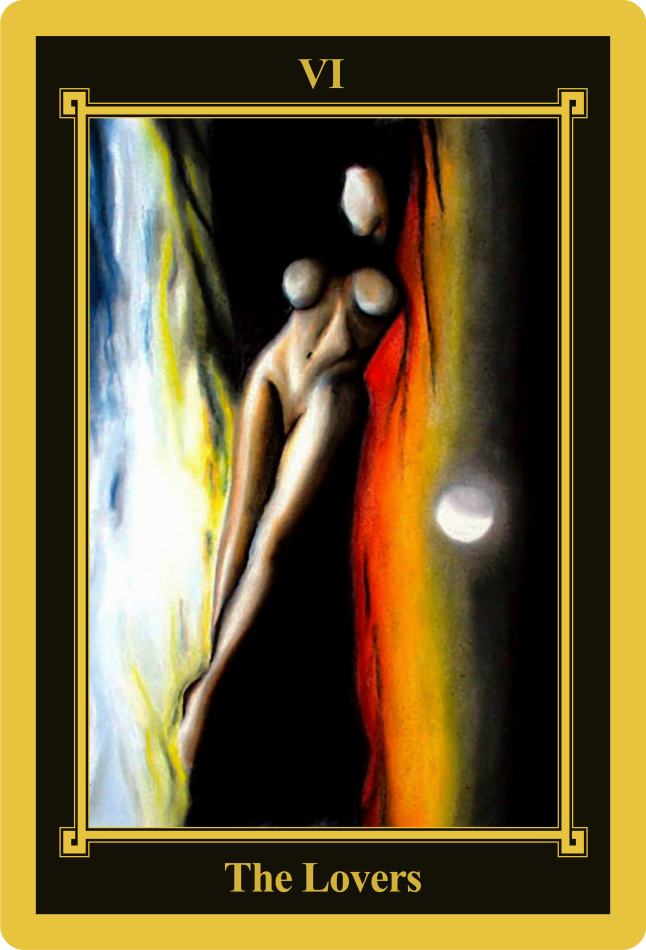 Inspiration for the interpretation of the card "Lovers"
Own experience
For illustration of the card "The Lovers", I chose one of my own experiences.
30 Years After...
It was after a hard life experience. After 4 years of discovering myself, I finally decided to step out of the love triangle between me, my wife and her lover. What was really paradoxical about the situation was that her answer to the question whom she really liked was: "I like both of you."
She was really interested in esotericism and her boyfriend was shaman, I also started being interested in tarot cards especially because I am a sociologist and I was always interested in human psyche. I would sometimes let her interpret the card for me but I preferred to do it myself as it provided much needed perspective. This is one of the reasons why I was eventually able to leave this strange arrangement.
It was really nice of her that she said. "don't worry, you will also find someone," when during the last interpretation she did for me.
At that time, I received an invitation for a meeting after 10 years from finishing high school and I started reminiscing about my first love. At first, I didn't want to go at all but my curiosity won and we met at that meeting. I was like it happened yesterday and not 30 years ago since we broke up and I moved away and didn't even call.
We were living on a dorm and everybody would look at us as if we were married. I found out she was divorced. The ending of that night was amazing and I could see how I am travelling 150km to see her on regular basis.
I came home and told my wife that the cards were right:"I found love! As you predicted."
And the answer: "Why are you talking about some cards? You met some random womanit won't last anyway!"
But it does last. We have been together for 9 years despite the fact that we live 150km apart. I am really glad I dealt with everything and even though it was not always easy, I am enjoying life again.
All rights are reserved. No part of this website may be reproduced, stored in a retrieval system or transmitted in any form or by any means, electronic, mechanical, photocopying, recording or otherwise, without prior permission. Free Online Tarot Reading made by Jiří Berta, czech version Výklad karet, Sitemap, 2023 &copy LB