Online Tarot Reading › Card Justice › Own Experience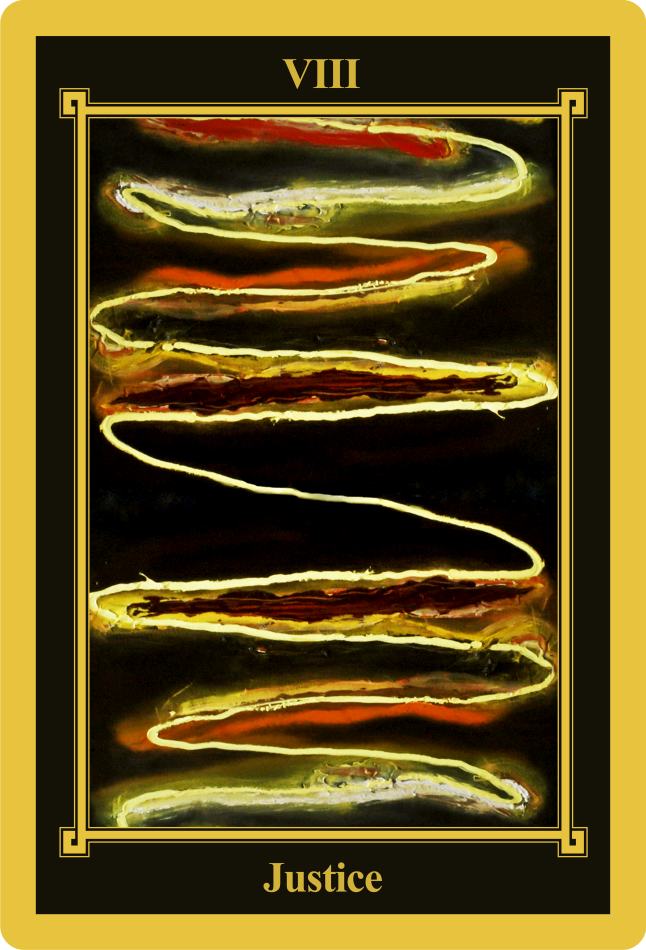 Inspiration for the interpretation of the card "Justice"
Own experience
For illustration of the card "Justice", I chose one of my own experiences.
You Made Your Bed…
It happened in 2009, I was around 50 and experienced my divorce, weddings of both my son and daughter and a very hectic life full of fallings and risings. I was experiencing frequent heartburns and I was aware that it is due to a combination of 60 smoked cigarettes a day, stress and alcohol. My children forced me to visit a doctor and she sent me to Ecg. It was december and my appointment was in January. during a visit at my friend's house, I started to experience big pain and decided to visit hospital. After a check up, I saw a wheelchair parked in front of doctor's room and I was taken to a surgery. I had no idea what was happening and woke up in a hospital bed with tubes and some machines all around me. A doctor explained to me that a major heart artery got blocked and I was lucky enough that they managed to stretch it and save my life. I was lying in the hospital for 2 weeks realized that it was me who made the bed so now I have to be the one who lie in itliterally.
All of a sudden, I saw everything from a perspective. I stepped out of this crazy busy vicious circle, took a look around and started to inhale the lovely smell of life. I was reminiscing about my mom and my childhood. one of the memories was about my biological father, whom I only remembered from a picture.
My mom was only 17 when I was born and my dad was an army colonel, 14 years older than her. He was married and had 2 children. He decided to stay with his family and my mom brought me up alone. she later married and my sister was born. Before she died at the age of 63 due to a very painful cancer, I thought that my father left and was not interested in us at all.
However, I started to search for him after I returned from the hospital. Unfortunately, he was already dead but I managed to look up his wife and my two step-sisters and decided to pay them a visit. We still meet. I still have goosebumps when I think about our first meeting. "Grandma Marush", as I call her, was very honest with me and I realized that it was as if she was talking to my dad. she gave me letters that my mom was sending to my dad all these years and I realized that they really liked each other. What is more, "Grandma Maursh" wanted to keep me when I was born in order for my mom to have it easier since she was almost a child herself at that time. she was even a secret guest at my first wedding.
My father was let out of army because he would not get a divorce and moved to ostrava to work as a miner his whole life. He was not faithful but he managed to responsibly take care of his family and they loved him. And I forgave him. It is written in The Bible: "He that is without sin among you, let him cast the first stone," and life is just, at its core. We are all born and we will all die. The question is what is more important - how long we live or how well we live.
All rights are reserved. No part of this website may be reproduced, stored in a retrieval system or transmitted in any form or by any means, electronic, mechanical, photocopying, recording or otherwise, without prior permission. Free Online Tarot Reading made by Jiří Berta, czech version Výklad karet, Sitemap, 2023 &copy LB