Online Tarot Reading › Card The Hanged Man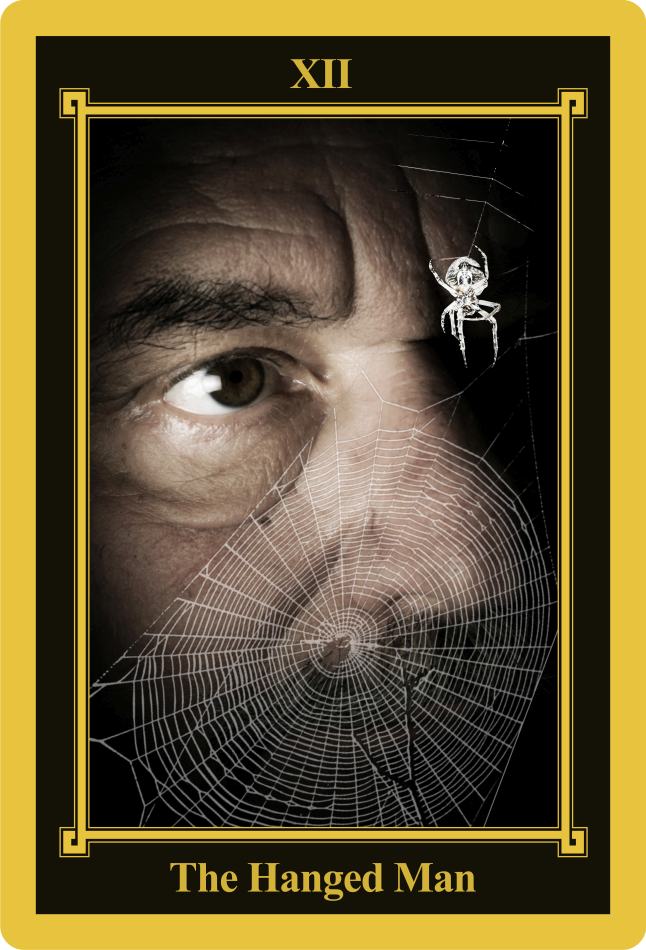 The Hanged Man
Interpretation of the card
Stagnation doesn't always have to be negative
Tarot card "The Hanged Man" is the card of stagnation, self-sacrifice and an obstacle. It also indicates a change for the better, when the card "The Hanged Man" epitomizes the obstacle which stood in the way. In interpretation, it can also mean a forced break, which can be both positive and negative. or it can be the ability to give up, to accept and to open up to everything unknown as a manifestation of a deep desire for change.
Beware of addiction
Things are not moving forward. You don't have the strength to fight anymore. But secretly you still hope something will change. You are determined to overcome a certain inner block and you are willing to turn your life upside-down to see your problems from a different perspective. above all, you have to be calm and patient, everything can still change, because the tarot card "The Hanged Man" also means a complete change in circumstances or a new beginning. relax, take a break from solving problems, if you do not know how to go forward. sometimes things take their time. give in to the fate and launch forth beyond the limits of your ego and you will start believing in life again.
Warning! The card "The Hanged Man" can also indicate an addiction to something or someone and the inability to give up this addiction. Then you can only wait who will help you, because you feel like you cannot change anything by yourself.
Inspiration for the interpretation
All rights are reserved. No part of this website may be reproduced, stored in a retrieval system or transmitted in any form or by any means, electronic, mechanical, photocopying, recording or otherwise, without prior permission. Free Online Tarot Reading made by Jiří Berta, czech version Výklad karet, Sitemap, 2023 &copy LB