Online Tarot Reading › Card The Fool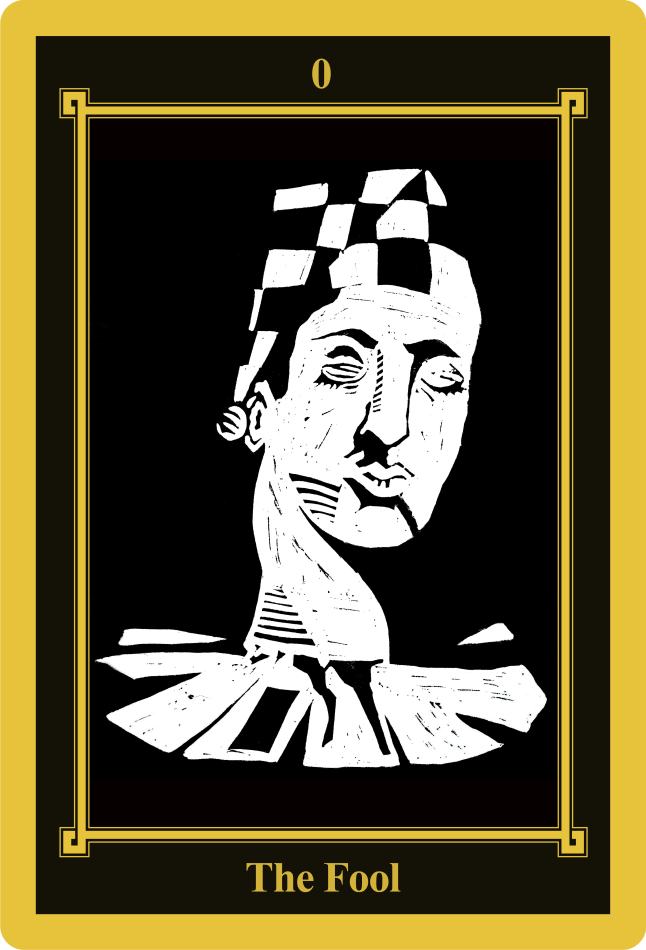 The Fool
Interpretation of the card
Change and Creative Force
Tarot card "The Fool" is the first card of Major Arcana. It is a card of strength and happiness connecting self-esteem and big creative force. It reveals that the old ways and paths are outdated and it reveals a great desire for change. It speaks about freedom, spontaneity and getting rid of commitments. The danger that encompasses fool's impulses is vital for anychanges. It provides faith in life, which a certain danger is a part of. It can also signify new beginnings or a new start with an open ending.
Taking inappropriate risks is also foolish
The most important thing is to take that first step and not to be afraid. To have the courage to be on your own side and look at the things around you with a bit of perspective. Just as the fools on courtyards could behave in a non-conventional manner and with self-confidence, so can you take a risk because you can handle even the negative consequences of your decisions, the card suggests. You feel a huge inner strength in you and you can jump right into new things even though your brain and those around you might consider it a pure craziness.
If you want to try something new, now is the time to really do so because unless you really try it, you'll never know if the outcome is positive or negative. Saying that, please remember that there is a bright side to a negative outcome also – it gives you an important life experience. So get a bit wild and do something crazy. I'm sure you'll be reminiscing about it for a long time.
Be careful though! Doing crazy things doesn't mean to gamble. Taking risks has its boundaries as well. It is not about boasting and showing off, it is about being proud and proving something to yourself. The card "The Fool" only speaks to you and to your own decision-making.
Inspiration for the interpretation
All rights are reserved. No part of this website may be reproduced, stored in a retrieval system or transmitted in any form or by any means, electronic, mechanical, photocopying, recording or otherwise, without prior permission. Free Online Tarot Reading made by Jiří Berta, czech version Výklad karet, Sitemap, 2023 &copy LB