Online Tarot Reading › Card Judgement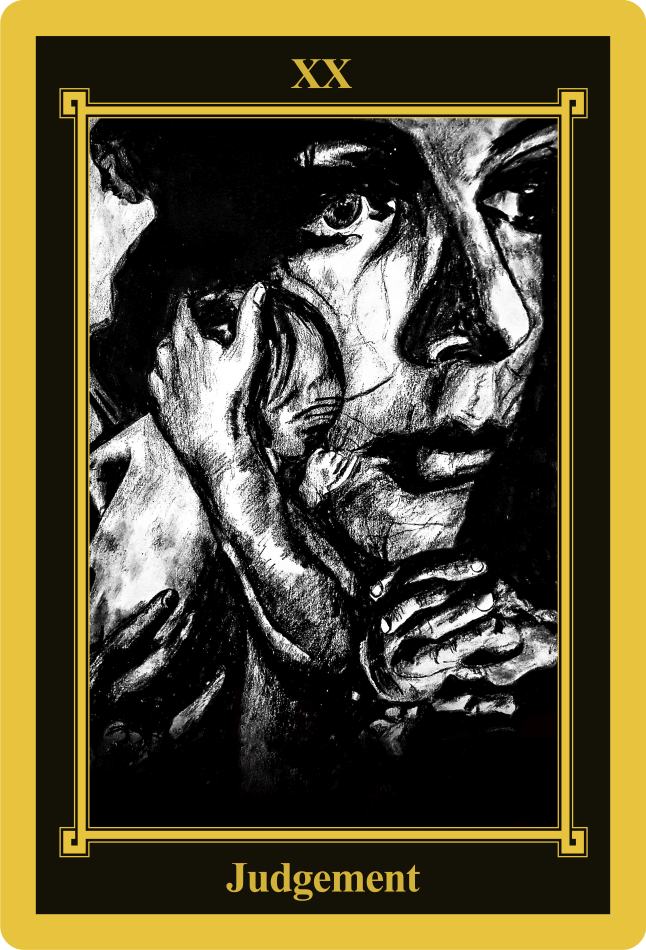 Judgement
Interpretation of the card
The solution lies in change
Tarot card "Judgement" is the card of regeneration, change and solution all in one. It symbolizes common sense and a great judgement. In interpretation it also shows the ability to balance professional career with personal life. At the same time, the card speaks about a need for some kind of change, a movement forward. Freeing yourself from the old and acceptance of new realities.
You will master everything with ease, if you decide at the right moment
Life brings challenges which we must face. don't mind the judgement of others and their criticism towards you. It's necessary to make some change, because it is important for you. You already know where to start. You believe in yourself and so you are able to free yourself from the old and finally move on. not only move but to leap forward with your head up. You are so perceptive that you will master everything with ease. If you will only sit and wait, nothing like that might come. In this sense, there really is no going back only forward.
Warning! You have to decide at the right moment and not at the last minute. If you hesitate for too long, it can be late. As the saying goes: "You snooze you lose."
Inspiration for the interpretation
All rights are reserved. No part of this website may be reproduced, stored in a retrieval system or transmitted in any form or by any means, electronic, mechanical, photocopying, recording or otherwise, without prior permission. Free Online Tarot Reading made by Jiří Berta, czech version Výklad karet, Sitemap, 2023 &copy LB